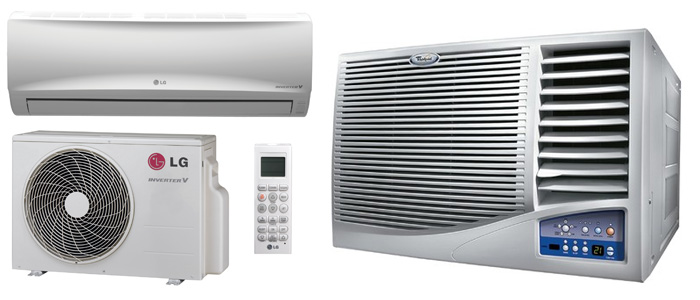 Smart Care point in Bhopal offers a variety of options for clients when it comes to servicing and repairing their Air Conditioning (AC), so that come summer you are able to cool your house or your office without any need for Air Conditioning repair. We offer complete repair service of Split AC, Multiple Split AC and Window AC of all brand like LG, Samsung, Voltas, Videocon, Blue Star and Godrej.
Repairs :
All types of repairs whether on site or in workshop undertaken.
Imported vacuum pumps and tools are available for repairs and evaluations.
Spares procurement for different products and models at reasonable charges.
Compressors replacements done at site ( for splits & ductables) and in workshop ( for windows).
Estimates for repairs provided.
Product up-gradations suggested and provided after through technical study.
---
Air Conditioner (AC) Service Center in Kolar Road, Bhopal
Air Conditioner (AC) Service Center in BHEL, Bhopal
Air Conditioner (AC) Service Center in Ashoka Garden, Bhopal
Air Conditioner (AC) Service Center in Nehru Nagar, Bhopal
Air Conditioner (AC) Service Center in Kotra, Bhopal
Air Conditioner (AC) Service Center in MP Nagar, Bhopal
Air Conditioner (AC) Service Center in New Market, Bhopal
Air Conditioner (AC) Service Center in Hoshangabad Road, Bhopal
Air Conditioner (AC) Service Center in Indrapuri, Bhopal
Air Conditioner (AC) Service Center in Lal Ghati, Bhopal
Air Conditioner (AC) Service Center in Arera Colony, Bhopal
Air Conditioner (AC) Service Center in Gulmohor Colony, Bhopal
Air Conditioner (AC) Service Center in Trilanga, Bhopal
Air Conditioner (AC) Service Center in Sahapura, Bhopal
Air Conditioner (AC) Service Center in Chunabhatti, Bhopal
Air Conditioner (AC) Service Center in Naya pura, Bhopal
Air Conditioner (AC) Service Center in Shakti Nagar, Bhopal
Air Conditioner (AC) Service Center in Saket Nagar, Bhopal
Air Conditioner (AC) Service Center in Idgah Hills, Bhopal
Air Conditioner (AC) Service Center in Shyamla Hills, Bhopal
Air Conditioner (AC) Service Center in Koh-E-Fiza, Bhopal
Air Conditioner (AC) Service Center in Minal Residency, Bhopal
Air Conditioner (AC) Service Center in J.K. Road, Bhopal
Air Conditioner (AC) Service Center in Tulsi Nagar, Bhopal
Air Conditioner (AC) Service Center in Shivaji Nagar, Bhopal
Air Conditioner (AC) Service Center in 74 Bunglows, Bhopal
Air Conditioner (AC) Service Center in Kalpana Nagar, Bhopal
Air Conditioner (AC) Service Center in Katara Hills, Bhopal
Air Conditioner (AC) Service Center in Bagmugaliya, Bhopal
Air Conditioner (AC) Service Center in Gautam Nagar, Bhopal
Air Conditioner (AC) Service Center in Rachna Nagar, Bhopal
Air Conditioner (AC) Service Center in Kasturba Nagar, Bhopal