Call,9893-130-739 For GODREJ,WHIRLPOOL,LG,SAMSUNG Refrigerator Repair Service Center in Bhopal
---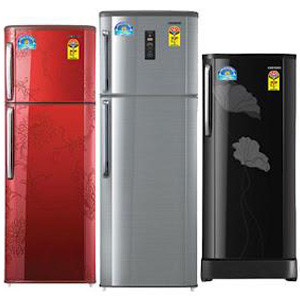 We offer repairing services for all leading companies refrigerators, used for commercial or domestic purposes, as per the requirements and the specifications given by the customers.
We provide Refrigerator Repair Services at your home. Our main objective is to provide services quickly but attain 100 % client satisfaction by providing efficient services. All services offered by us are in compliance with set industry standards and specifications.
For all kinds of Refrigerator repair services, Smart Care Point is a highly acknowledged and trusted name in Bhopal. All repairing services are rendered as per specifications and requirements given by our valued customers. Do give us a chance to help you with our services.
We offers refrigerator repair service for all the leading brands like Whirlpool, Godrej, Samsung, LG, Kelvinator, Electrolux, Videocon, and others.
Refrigerator Service Center in Kolar Road, Bhopal
Refrigerator Service Center in BHEL, Bhopal
Refrigerator Service Center in Ashoka Garden, Bhopal
Refrigerator Service Center in Nehru Nagar, Bhopal
Refrigerator Service Center in Kotra, Bhopal
Refrigerator Service Center in MP Nagar, Bhopal
Refrigerator Service Center in New Market, Bhopal
Refrigerator Service Center in Hoshangabad Road, Bhopal
Refrigerator Service Center in Indrapuri, Bhopal
Refrigerator Service Center in Lal Ghati, Bhopal
Refrigerator Service Center in Arera Colony, Bhopal
Refrigerator Service Center in Gulmohor Colony, Bhopal
Refrigerator Service Center in Trilanga, Bhopal
Refrigerator Service Center in Sahapura, Bhopal
Refrigerator Service Center in Chunabhatti, Bhopal
Refrigerator Service Center in Naya pura, Bhopal
Refrigerator Service Center in Shakti Nagar, Bhopal
Refrigerator Service Center in Saket Nagar, Bhopal
Refrigerator Service Center in Idgah Hills, Bhopal
Refrigerator Service Center in Shyamla Hills, Bhopal
Refrigerator Service Center in Koh-E-Fiza, Bhopal
Refrigerator Service Center in Minal Residency, Bhopal
Refrigerator Service Center in J.K. Road, Bhopal
Refrigerator Service Center in Tulsi Nagar, Bhopal
Refrigerator Service Center in Shivaji Nagar, Bhopal
Refrigerator Service Center in 74 Bunglows, Bhopal
Refrigerator Service Center in Kalpana Nagar, Bhopal
Refrigerator Service Center in Katara Hills, Bhopal
Refrigerator Service Center in Bagmugaliya, Bhopal
Refrigerator Service Center in Gautam Nagar, Bhopal
Refrigerator Service Center in Rachna Nagar, Bhopal
Refrigerator Service Center in Kasturba Nagar, Bhopal